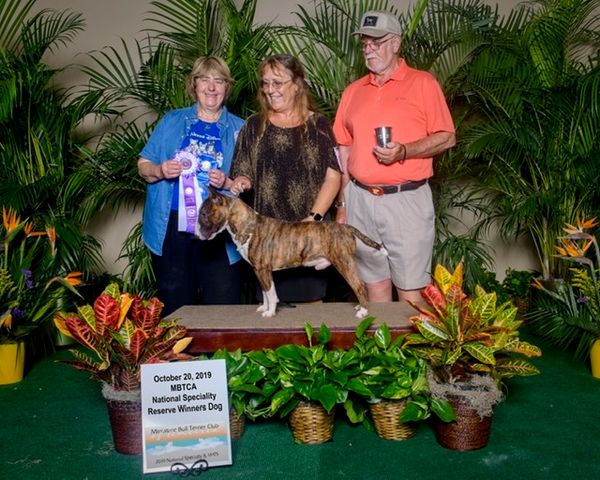 Home of Champions and very loved family members!
Located in Beautiful Hilo, Hawaii

Debbie Takayama
PO Box 5330
Hilo, Hawaii 96720
Phone:808-959-1153
email: hawaiidog@hawaii.rr.com
Dier's Golden Ghost Of Mooncraft "Boyd"
 
International Champion
European Winner 2008
World Junior Winner 2008
World Terrier Specialty Winner (BOB)
World Bull Terrier Specialty Winner (BOB)
American Grand Champion
New Zealand Champion
Greece Champion
Netherland Champion
Ukraine Champion
Belarus Champion
Russian Champion
Lithuanian Champion
Slovenia Champion
RKF Champion
Luxemburg Junior Champion
Baltic Junior Champion
Lithuanian Junior Champion
Latvian Junior Champion
Estonian Junior Champion
Russian Junior Champion
Alpe Adria Winner 2008
Estonian Winner 2008
Latvian Winner 2008
Lithuanian Junior Winner 2008
Champion qualifications for Spain and Portugal
5 times CRUFT'S Qualifications 2009
CRUFT'S Qualified 2010
7 times CACIB
3X Swedish CaC
See Gabby in her first video!
Gabby Loves Her Granma
Champion Dier's Gabrielle of Brownstone April 6, 2007-March 11, 2010 She will live in our memories forever.........
17 MB